Earlier this year HomeSource in conjunction with 5 Points community members, hosted a Five Points logo design competition,  The competition was open to anyone who lives, works plays or prays in the 5 Points community. The purpose is to celebrate 5 Points and support community pride in the area.  Voting took place at various community events throughout the summer.
In December as part of the WinterWonderland event sponsored by 5 Points Up! we awarded 3 people for their original designs.  The designs will be displayed throughout the 5 Points area on sign poles, in stores and other places of business. This work is supported by a grant from our partners at NeighborWorks America.
Thank you to:  all who submitted entries, the organizations who donated prizes, our community committee and all who participated in the voting this summer!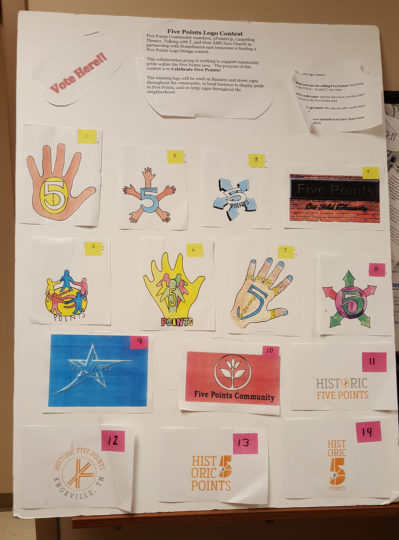 Contest poster with all logo entries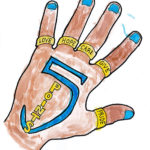 Youth category winner Ashande Bowen from Sarah Moore Green Middle School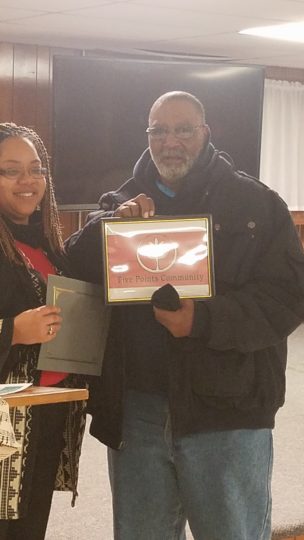 Historical Category winner: Clyde Anderson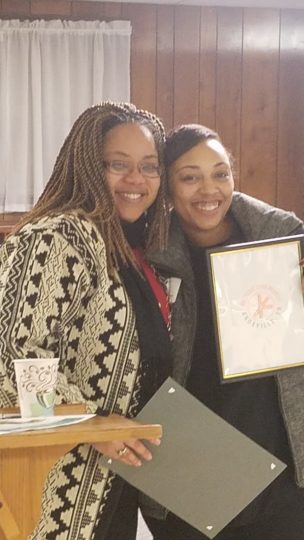 Overall winner: Deidre Harper