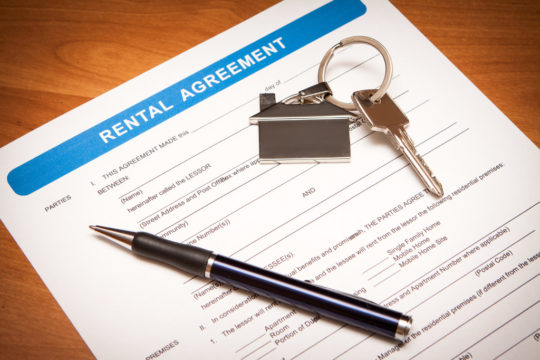 According to the U.S. Census Bureau, in 2016 more than 111 million Americans lived in rental homes. More than 33 percent of people who pay rent to landlords or property managers are 30-44 years old; in fact, they make up the largest group of renters, followed by those who are 45-64 years old (30 percent). Finding the right rental home for you and your family requires research and due diligence. Working with trained staff at NeighborWorks organizations like HomeSource east tennessee can help people become informed renters. Following these simple tips will help ensure a successful experience:
Calculate the cost of moving
Signing your name on a lease could cost you at least two month's rent plus an additional $100 to cover application fees and a credit check. You will most likely be required to pay your first and last month's rent as well as a security deposit, which is usually the equivalence of a month's rent. Your landlord or management company also may require an application fee and background and credit check – which the renter often is asked to pay and can range anywhere from $30-$100. That means you'll need to squirrel away at least two month's rent. Setting a budget in advance will help you save for your move and keep you on track after you get the keys to your new place. In May, NeighborWorks America released highlights from its third annual consumer finance survey. According to the survey, only 31 percent of renters have a formal budget, compared to 45 percent of homeowners.
Save for the unexpected
Moving to your rental home can result in some unexpected costs such as moving costs, cable and internet fees service and new furniture. A successful move will require setting aside money and having a good financial plan. The NeighborWorks survey revealed the alarming fact that approximately 30 percent of adult Americans, including nearly half of all renters, have no emergency savings in place — whether to pay for the repair of a car required to get to work or to cover the cost of an unexpected medical expense. As you are making the decision of where to rent, consider renting at a rate that allows you to save a bit each month for the unexpected.
Insure your belongings
It is important to protect your belongings from loss or accidental damage. Renter's insurance protects the valuables inside your home whether you're living in an apartment or renting a house. Some landlords now require you have a policy before they will rent to you. If an incident like a fire or water damage occurs, a landlord or property manager's insurance would cover the building or rental home itself, but you would need to replace your own belongings if damaged. Depending upon your policy, renter's insurance also will cover your belongings in case of theft.
Renting with HomeSource east tennessee:
At HomeSource we require a $35 non-refundable application fee to cover credit and background checks. A one month deposit equal to the amount of the rent is also required upon signing the lease.
Click here to see current available rentals with HomeSource.