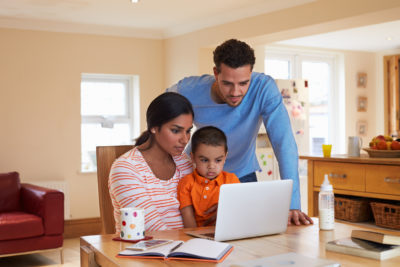 There comes a time when you start thinking about making a major life move. Maybe, you've just graduated from college, or maybe you've just gotten married, or are about to have a child. Whatever the circumstances, you've decided to ask yourself the question "Should I rent or purchase a home?"
Everyone's situation is different and the decision can center around location and expenses. In some cases a mortgage can be cheaper than rent, but a mortgage comes with additional expenses like, insurance, taxes and maintenance.
Here are some things to consider when determining whether to purchase rather than rent:
How do Mortgage vs rent prices compare?
Housing markets can affect whether it's a better idea to rent versus buy. If you are facing high rent prices that will increase each year, a mortgage could be a better option. Before considering a mortgage, ask yourself these questions: What are current home prices?  Do you know how much home you can afford?  If not, it is a good idea to sit down with a homeownership consultant to help you determine your affordability.
Will home maintenance be a burden as opposed to renting?
In a rental the landlord typically covers basic costs like, water, trash maintainence and HOA fees. There are a variety of things that a homeowner is responsible for.  Electric, plumbing, heating and air conditioning, etc.  You will have to determine your level of comfort with ongoing maintenance costs.  There are Home Warranties available that can help alleviate some major maintenance costs and give you piece of mind.
How long do you plan on staying in this home?
The longer you live in a home, the more likely it is that the financial investment of buying will pay off. However renting provides more flexibility with location and space. If you're not sure about the city or neighborhood you might consider renting. Will this home be a "stepping stone" towards your next home or will it be your "forever home"?  This can have an impact on what type/size of home you purchase or rent, along with what location the home will be in.
HomeSource east tennessee can help you determine if you are ready for the homeownership process. We also, have affordable energy efficient rentals if that is the option for you.
Stop by or call one of our HomeOwnership counselors and let us help guide you  to the best decision for you.