By supporting HomeSource east tennessee, you are helping build stronger communities and assisting individuals, families, and seniors of modest means achieve their dream of owning a home or renting a high quality affordable place to live.
Why affordable housing is vital to thriving communities
Census data show children of homeowners are 5% more likely to be in school after age 17 than are children of similar renter families. Young children of homeowners do better in math and reading. This is particularly pronounced in the children of minority homeowners. The effect of homeownership on children has many positive benefits that it is critical we work together to help families reach their dream of homeownership.
How HomeSource east tennessee is making a difference
HomeSource east tennessee offers first-time homebuyer programs, financial management training, pre-purchase counseling, foreclosure prevention counseling, new apartment and housing developments, and affordable renting opportunities for residents of Knoxville and the East Tennessee region.
Every dollar in HomeSource east tennessee's budget is important to the success of HomeSource east tennessee's mission, and we use each dollar as efficiently as possible to provide HomeSource east tennessee's services to the community.
The chart below indicates the composition of HomeSource east tennessee's resource streams: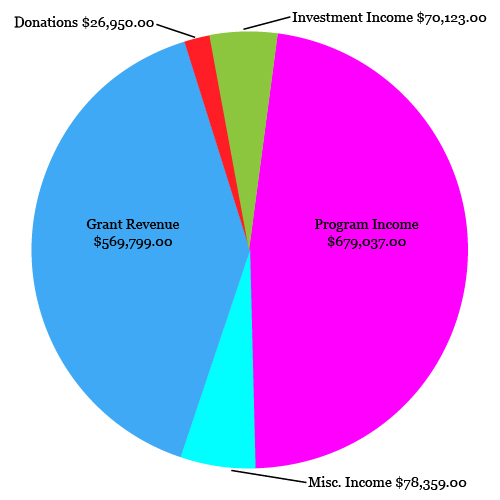 For much of HomeSource east tennessee's past, the organization has been able to accomplish much with the use of federal grant funding. But, as federal grant funding continues to decline, the need for private donations increases.
HOW TO HELP
Please consider supporting the efforts of HomeSource east tennessee to provide sustainable and affordable housing opportunities for our neighbors in Knoxville and the East Tennessee region communities!
Volunteer your time, skills, and knowledge
Organize a fundraiser
Provide free legal services
Support a scholarship fund for HomeBuyer Education or Financial Fitness classes
Be an ambassador for HomeSource east tennessee – spread the word about HomeSource east tennessee's services to your family, friends and neighbors
For more information on how you can help build stronger communities in Knoxville and surrounding areas, please contact us at (865) 637-1679.